Workers' Compensation Law
If you are hurt on the job, you are entitled to recover medical and wage loss compensation from your employer's workers' compensation insurer. Work comp is a no-fault based claim for personal injury.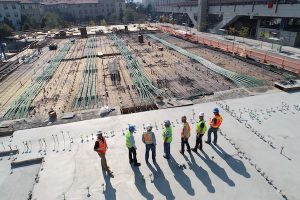 Montana State Fund is Montana's largest insurer, but there are many other Montana workers' compensation insurance companies. Even if your employer does not carry workers' compensation insurance, you may still be entitled to recover for your injuries from the Uninsured Employer's Fund. Montana workers' compensation claims are regulated by the Employment Relations Division of the Department of Labor and Industry.
Work injuries occur in countless ways. They can range from a back injury due to lifting, a fall, or any other kind of injury. Keep in mind that fault does not matter. The injury does not have to be anyone's fault for recovery of work comp benefits. Additionally, an injury does not have to be a sudden event that causes injury.
Work comp also covers conditions that develop from work over a period of time, with a gradual onset (occupational disease). So if you have a condition that has developed over a period of days, months, or even years, you still may be entitled to workers' compensation benefits. The basic question for a work comp claim is simply: did it happen at work? If the answer is yes, you likely have a claim.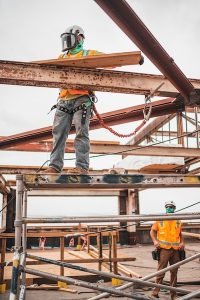 A work comp claim for personal injury starts with filing a First Report of Injury (FROI).  Montana Workers' Compensation law can be complex but its purpose is to provide medical and wage loss benefits to a person injured on the job. A knowledgeable attorney can navigate the complex workers' compensation system to maximize your benefits. Here is a basic overview of the Montana workers' compensation system.
We have helped hundreds of injured Montanans with workers' compensation claims, and we would be honored to represent you as well. Every case is different. Sometimes we help manage medical care and make sure the insurer pays all the bills, sometimes we help our clients learn a new line of work through vocational rehabilitation, and sometimes we help you get out of the workers' compensation system by settling your claim for the maximum amount of money based on the facts of your case.
It is important that you have someone on your side, because you will be up against the insurance industry, lobbyists, and sadly the legislature. Montana is among the most restrictive of the work comp systems, paying as little as possible to injured workers, instead letting insurance companies grow richer. We will fight.
Workers' Compensation Blog
Below are links to additional information about the Montana workers' compensation system:
With a work injury, it is important to act quickly so you do not miss a deadline. If you have been injured at work, come see us and we can help you get the benefits you need and deserve.
Where are our Workers' Compensation Clients from?
All over Montana! Duckworth Law office handles work comp cases across Montana. Located in Polson, Montana, in beautiful Northwest Montana, a majority of our workers' compensation cases are in the Flathead Valley. But we also represent work comp claimants across Montana.  We are happy to help, whereever you are located. 
We are able to expand our practice by using technology and having a willingness to travel. We are not the type of law firm that only talks to you on the phone, and you never see — we come see you. We feel it is critical to our cases that we know our client's story, which often means getting to know the client and his or her family.
We can maximize your Montana work comp claim settlement.
Contact Us About Your Case
The information on this website is for informational purposes only and is not legal advice. Nothing on this website is intended to create an attorney-client relationship. You should consult with an attorney regarding your individual case.