It is critical to understand car accident insurance. We all have car accident insurance (or should!) but many people do not know exactly what they are paying for. Liability insurance is mandatory in Montana, liability coverage is only the minimum. There are other coverages that are critical if you are injured in a car crash: Medical payments coverage, uninsured motorist coverage, and underinsured motorist coverage.
I often hear people say they have "full coverage." "Full coverage" is actually not a real insurance term and has no legal meaning. What I usually discover is that people use the term "full coverage" to refer to coverage for damage to the vehicle itself, usually called collision and/or comprehensive. Coverage for the vehicle can certainly be important, but it does nothing to cover injuries if you are hurt. If you think you have "full coverage," you may want to look closer. This article provides a brief overview of car accident coverage.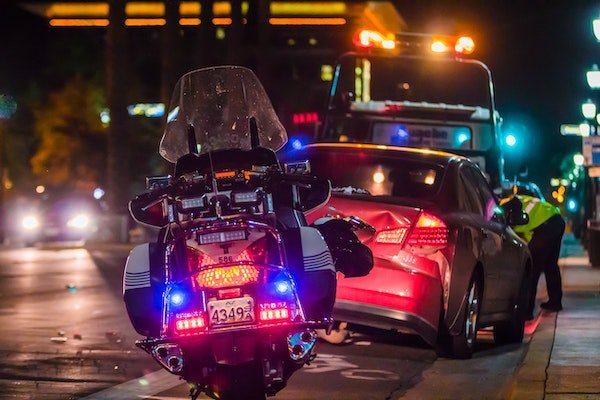 Liability Coverage
Liability coverage is mandatory in Montana for bodily injury of $25,000 per person, $50,000 per accident, and $20,000 for personal property. This is the only type of car accident insurance that you must have under Montana law (*Uninsured motorist coverage must be offered, but can be rejected). Liability coverage applies in the event you are at fault for a crash, causing damage to person or property.
Liability coverage pays for damage you caused, up to the limit. Liability coverage also includes the duty to defend, which means that the insurance company must hire a lawyer to defend if you are presented with a claim. Keep in mind that if you cause damage in excess of your liability limits, you can be held personally responsible for any excess amounts. It is critical that you secure enough coverage for your circumstances. Importantly, liability coverage does not cover your injuries, but there is other car accident insurance that does.
Medical Payments Coverages
Medical payments coverage (sometimes called "PIP") is no-fault, meaning it applies whether or not the accident is your fault (there are some exclusions). Medical payments coverage applies to cover your medical bills when you are injured in a crash, up to the limit. Medical payments coverage is typically offered in relatively small amounts, often $5,000, although I have seen medical payments coverage in greater amounts. Under Montana law, if you pay separate premiums for medical payments coverage on separate vehicles, the coverages can be "stacked," or combined. Medical payments coverage is relatively cheap coverage that can be very important if you are injured in a crash.
Uninsured Motorist Coverage
Uninsured motorist coverage ("UM") covers you in the event an uninsured at-fault driver injures you in a crash. Though drivers are legally required to have liability coverage, many don't. I have seen many instance of uninsured drivers. That's where UM comes in. UM coverage will step in and pay for your damages (medical bills, wage loss, pain and suffering, other damages) when you are hurt by and uninsured driver. It is also relatively cheap coverage that everyone should consider, in my opinion, and is "stackable."
Underinsured Motorist Coverage
Underinsured motorist coverage ("UIM"), like UM coverage, pays when another at-fault driver injures you in a car crash. UIM applies when your monetary damages are greater than the amount of liability coverage for the at-fault driver; i.e, the at-fault driver is "underinsured." For instance, hypothetically, if your damages are $50,000, but the at-fault driver only has $25,000 in liability coverage, UIM coverage can step in and pay the difference. BUT, that is only IF you have UIM coverage. UIM coverage is critical in serious injury cases. It is also "stackable."
This article is a basic overview, and is only meant to generally discuss coverages that are often overlooked. Every case is different, and there are many exclusions that can apply. If you are injured in a car crash, contact Duckworth Law to discuss your case.